The UMID mbook has turned up from Korea and takes the crown as the world's smallest laptop.
With its 4.8-inch screen this is some seriously tiny technology going on. It offers a full weight of 315g, or third of an Asus Aspire One if you prefer, and seems to be stylus operated.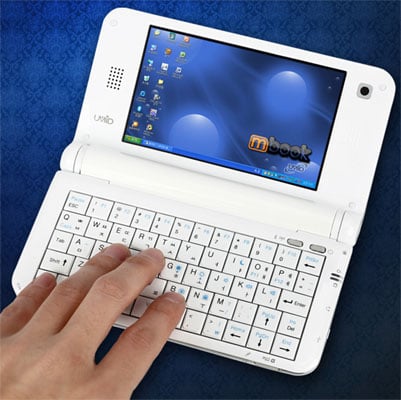 The UMID mbook is being billed as the world's smallest laptop and while there is no word as to whether this device will be hitting UK shore any time soon, there are two versions currently doing the rounds.
Full story:
http://experts.thelink.co.uk/2009/02/25/